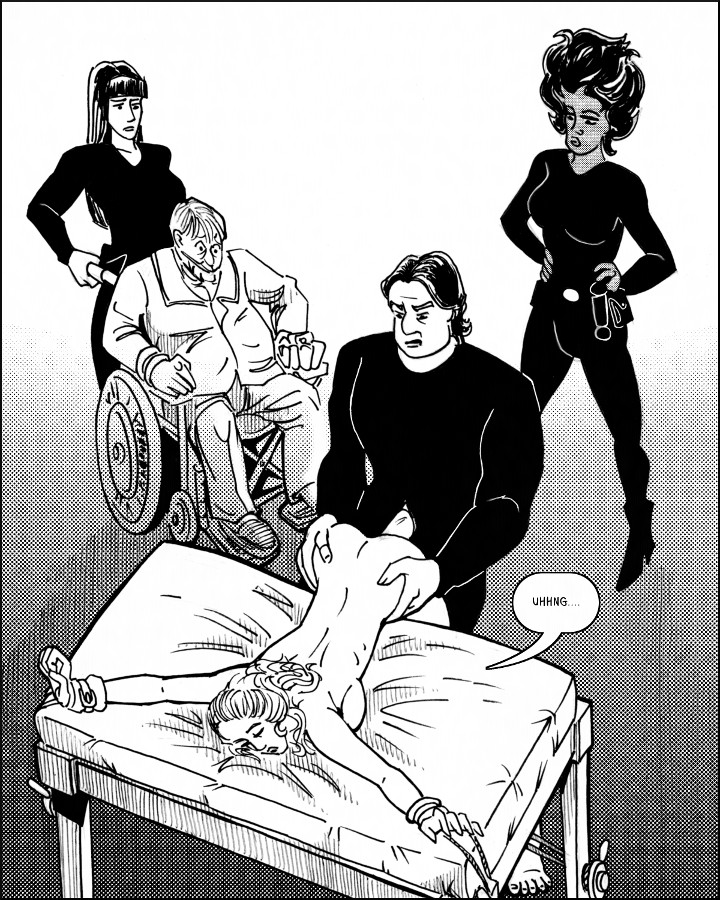 << First Page | < Previous Page | Next Page > | Last Page >>
Click on image for high-resolution version.
License

This work is licensed under a Creative Commons Attribution-NonCommercial-ShareAlike 4.0 International License.
Script
PAGE 21 (Single panel)
Single panel: View from high above. We look down at Laura spread out on the padded table, Hector fucking her in mid-thrust, so that we can see at least part of the shaft of his penis thrusting in. Off to the side, Bell in his wheelchair with Keisha and Hong on either side.
Laura (1): Uhhng….
Links and Downloads