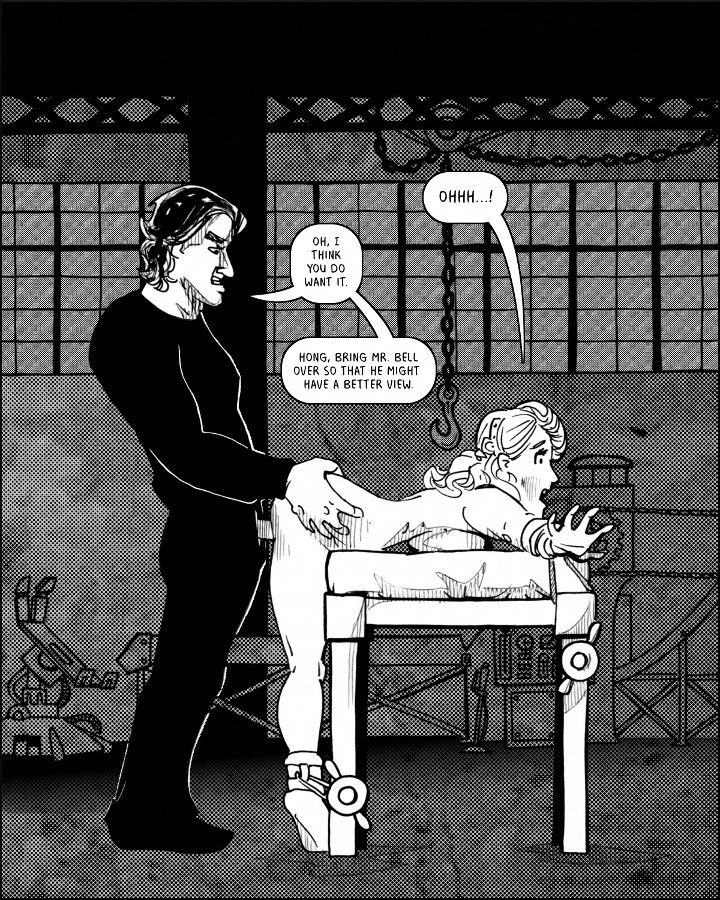 << First Page | < Previous Page | Next Page > | Last Page >>
Click on image for high-resolution version.
License

This work is licensed under a Creative Commons Attribution-NonCommercial-ShareAlike 4.0 International License.
Script
PAGE 19 (Single panel)
Single panel: Against a dimly-visible background of looming wrecked machinery similar to that illustrated on Page 12, we see a side view of Hector having fully penetrated the bound, bent-over Laura from behind. Laura's face is slightly contorted, her mouth open.
Laura (1): Ohhhh….!
Hector (2): Oh, I think you do want it.
Hector (3): Hong, bring Mr. Bell over so that he might have a better view.
Links and Downloads