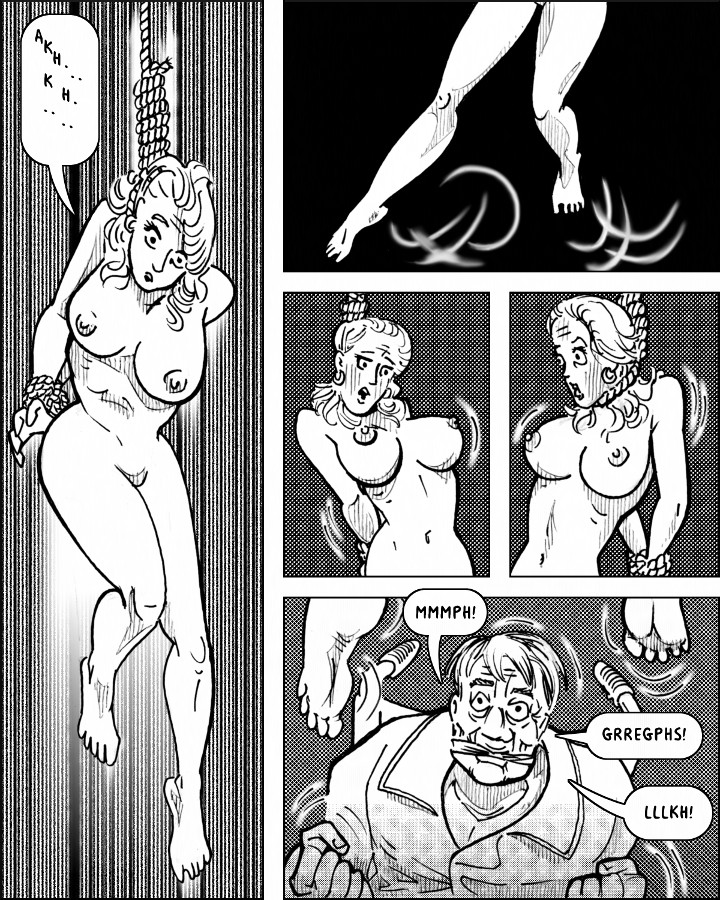 << First Page | < Previous Page | Next Page > | Last Page >>
Click on image for high-resolution version.
License

This work is licensed under a Creative Commons Attribution-NonCommercial-ShareAlike 4.0 International License.
Script
PAGE 25 (Four panels)
(Note: partly in color)
Panel 1: The noose has jerked upward, pulled up by some mechanism, jerking Laura up off the floor with it (indicate with motion lines).
Laura (1): Akh…kh…
Panels 2 & 3: Laura jerks and writhes, hanging in mid-air by the noose, strangling, helpless to do anything because her hands have been pinioned behind her back. Details are at the artist's discretion.
Panel 4: View of Bell in his chair, rattling furiously, turned a ferocious shade of red by his efforts.
Bell (2): MMMPH! GRREGPHS! LLLKH!
Links and Downloads