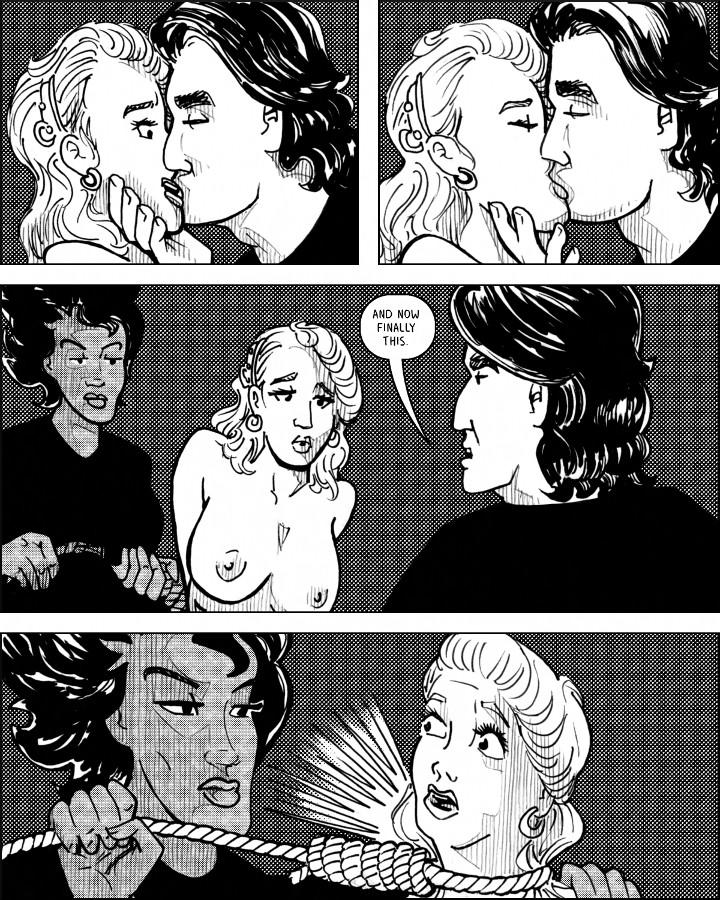 << First Page | < Previous Page | Next Page > | Last Page >>
Click on image for high-resolution version.
License

This work is licensed under a Creative Commons Attribution-NonCommercial-ShareAlike 4.0 International License.
Script
PAGE 24 (Four panels)
Panel 1: Close-up of Hector placing a deep kiss on Laura's mouth. In this panel she looks shocked, surprised, perhaps even a little disgusted.
Panel 2: Similar view to Panel 1, except in this one Laura has her eyes closed. She has, to use a somewhat musty phrase, submitted to Hector's embrace.
Panel 3: A slightly longer view than Panel 2. Hector has pulled back. We can see lurking behind her Keisha, holding up something which we cannot quite make out.
Hector (1): And now finally this.
Panel 4: Keisha has just dropped and tightened a hangman's noose around Laura's neck.
Links and Downloads