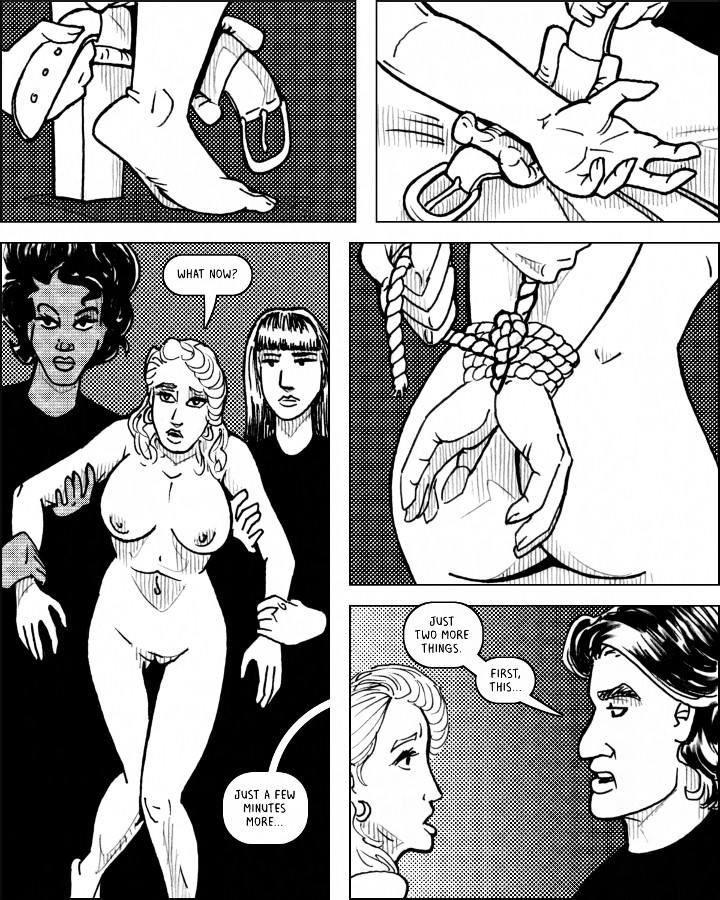 << First Page | < Previous Page | Next Page > | Last Page >>
Click on image for high-resolution version.
License

This work is licensed under a Creative Commons Attribution-NonCommercial-ShareAlike 4.0 International License.
Script
PAGE 23 (Four panels)
Panel 1: Close-up of Hong's hands untying one of the restraints holding Laura's wrists.
Panel 2: Medium-length view, showing Laura standing up, held at each arm by Keisha and Hong. Laura looks dazed. Hector stands just to one side.
Laura (1): What now?
Hector (2): Just a few minutes more.
Panel 3: Close-up of Laura's arms being tied behind her back by Hong.
Panel 4: Hector and Laura viewed from the shoulders up. Laura looks distinctly nervous, Hector still calm and in control.
Hector (3): Just two more things.
Hector (4): First, this…
Links and Downloads