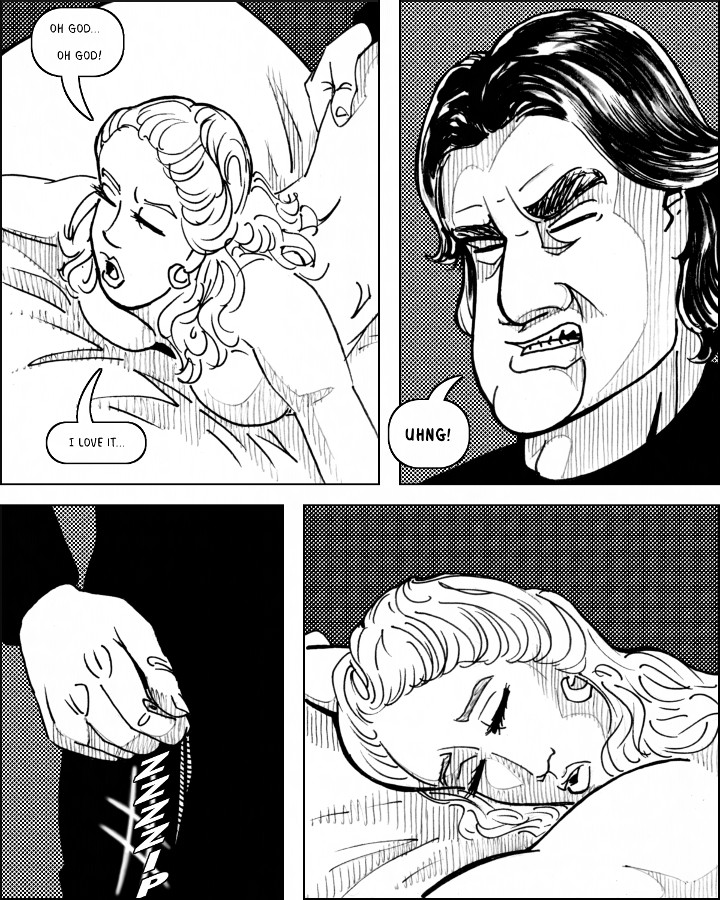 << First Page | < Previous Page | Next Page > | Last Page >>
Click on image for high-resolution version.
License

This work is licensed under a Creative Commons Attribution-NonCommercial-ShareAlike 4.0 International License.
Script
PAGE 22 (Four panels)
Panel 1: Close up on Laura's face, her mouth and eyes now wide open.
Laura (1): Oh god…oh god!
Laura (2): I love it…
Panel 2: View of Hector's face in profile, eyes squeezed shut, in a grimace as he climaxes.
Hector (3): Uhng!
Panel 3: View of the crotch area of Hector's jumpsuit, just at the moment he has finished zipping himself back up.
SFX – ZIPPER HAVE JUST GONE UP (4): Zzzip!
Panel 4: Laura's face, looking now relaxed, her eyes closed.
Links and Downloads