Every normal man must be tempted, at times, to spit upon his hands, hoist the black flag, and begin slitting throats.
–H.L. Mencken, Prejudices, First Series (1919)
If you're not fortunate enough to be above having opinions, and almost no one has this luxury, then the only course available to you, the only source of satisfaction, is to attack what inspires hate in you.
–Thomas Ligotti, "Literature Is Entertainment Or It Is Nothing," Interview with Neddal Ayad (2005)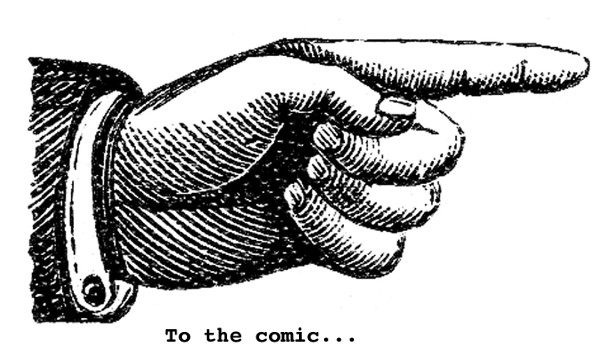 Or use these links and downloads to get the comic in various forms.