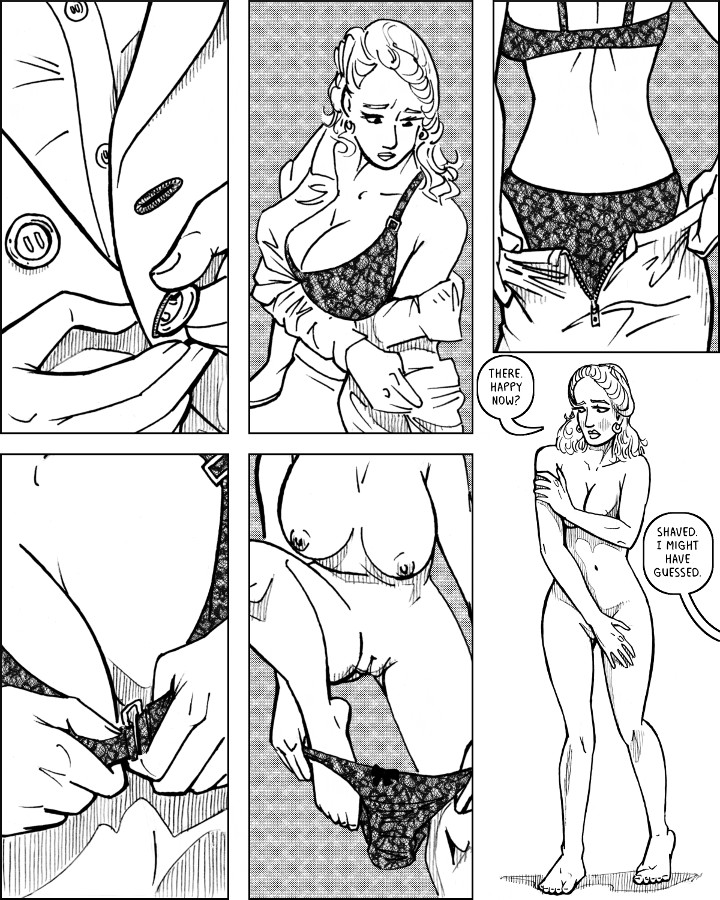 << First Page | < Previous Page | Next Page > | Last Page >>
Click on image for high-resolution version.
License

This work is licensed under a Creative Commons Attribution-NonCommercial-ShareAlike 4.0 International License.
Script
PAGE 16 (Six panels – arrange panels three across the bottom and three across the top)
Panels 1-5: Laura proceeds to strip off everything she is wearing, down to being nearly naked by Panel 5. Exact sequence is left to the artist's discretion.
Panel 6: Laura now stands naked, arms folded over her breasts, clearly uncomfortable. Note that Laura has no pubic hair, it presumably having been removed at some point.
Laura (1): There. Happy now?
CAPTION – HECTOR SPEAKING (2): "Shaved. I might have guessed."
Links and Downloads