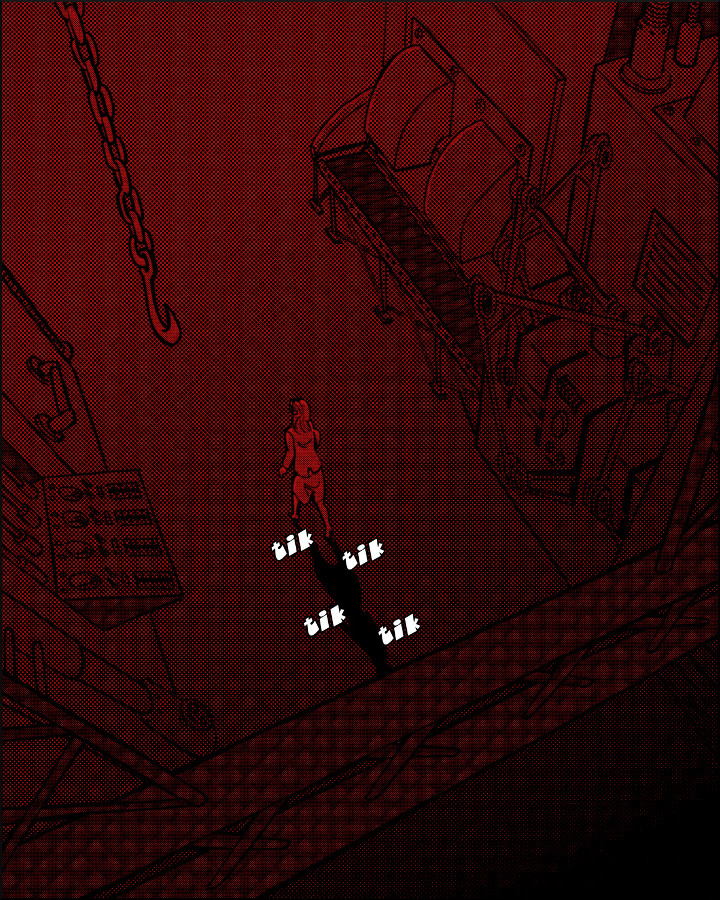 << First Page | < Previous Page | Next Page > | Last Page >>
Click on image for high-resolution version.
License

This work is licensed under a Creative Commons Attribution-NonCommercial-ShareAlike 4.0 International License.
Script
PAGE 12 (Single panel page)
(Note: in color – red light)
Single panel: View from what would be the factory rafters or a catwalk. A tiny Laura is walking across the factory floor, the only sound that of her heels clicking. Towering on either side of her are hulks of ruined machinery, somewhat fantastical-looking and bathed in a slightly brighter red light.
SFX – SOUND OF LAURA'S HEELS (1): tik tik tik tik tik…
Links and Downloads